Our hearts are breaking with the refugees – their only crime a desperate struggle to try and find a life for their families.
It's almost beyond comprehension what they are going through.
They are families – just like yours, and mine.
This Guardian article shows us ways in which we can start to help.
Refugee crisis: What can you do to help?
From donating to a charity to volunteering – here is a guide to some of the practical ways that individuals can contribute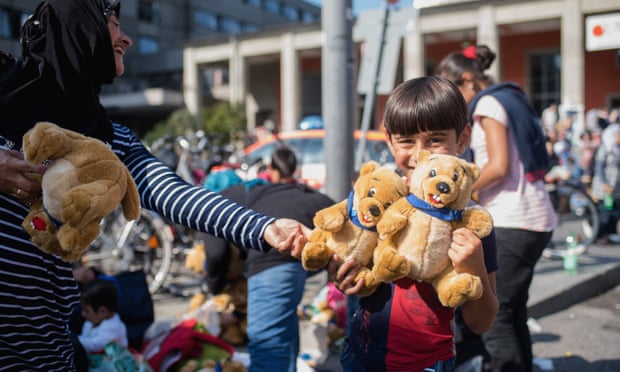 The shocking image of a boy who drowned trying to flee the war in Syria has prompted calls for governments to do more to tackle the refugee crisis, but what can individual citizens do to help?
So far Germany has put other nations to shame with plans to take 800,000 asylum seekers this year. There has also been a series of impressive voluntary campaigns and gestures, from Refugees Welcome – a scheme for sharing homes with those fleeing conflict and persecution described as "an Airbnb for refugees" – to a professional football club fielding a third team made up entirely of refugees.
By contrast the response of the British media has been characterised by fear rather than compassion, but there are plenty of ways that individuals can offer support. We want to hear about how you've helped those seeking asylum. But in the meantime, here's a guide about some of the ways you can contribute.
Give Money:
A number of charities and non-governmental organisations have opened appeals specifically aimed at helping the plight of refugees. Various organisations spell out exactly what a specific donation could provide. Here's a sample:
Other Donations:
It is not only cash that can help.
Volunteer:
Protest:
These people, these families, these children need us.
They have done for a long time and will do for a long time to come.
We can all do something. Doing nothing is not an option – not for compassionate human beings.
Not for world citizens.
Wouldn't you want someone to reach out to your family?
Let Derby Mums know what you are doing to help – your ideas may inspire others.